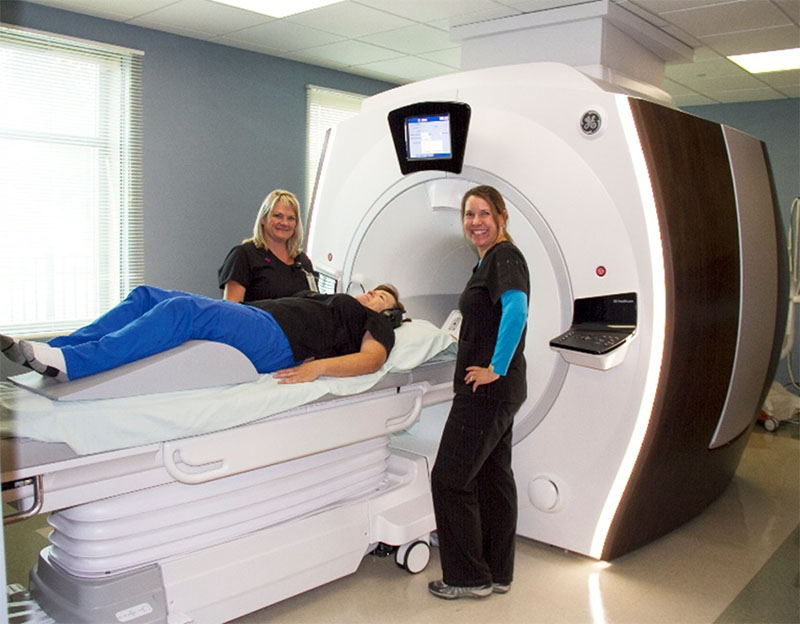 Three Springs MRI opened its doors to the Four Corners in February of 2017. Our MRI is conveniently located in Three Springs near Mercy Regional Medical Center.
Three Springs has been selected as one of the top 100 most affordable clinics for MRI's in the country.
Three Springs MRI offers a private suite, convenient registration process, comfortable scanning environment and excellent customer service
Patient Satisfaction – Patient Comments
"Very professional and friendly, made the process very easy."
"Very comfortable environment."
"They were so nice and caring for me. Best visit for me in the last 16 years."
"Amazing care, thank you!"
"Very happy. Thank you for everything. You will be my first choice recommendation."
At Three Springs MRI we are committed to providing service excellence through the use of today's technological advancements. Three Springs MRI offers the only high-field wide bore MRI unit in Southwest Colorado. The wide bore MRI provides a little extra security to patients that may be claustrophobic.
Three Springs MRI is also proud to be accredited by the American College of Radiology (ACR). Accreditation through the ACR means that our facility has met the ACR practice standards for providing quality images for every exam that we perform. This means that you will receive the best opportunity at receiving the most accurate diagnosis following your non-contrasted MRI exam.
Information About The Scanner

The Three Springs MRI team is proud to offer 3 Tesla(T) technology for our MRI services. The Discovery 750w at Three Springs MRI is the only 3.0T wide bore MRI in the Four Corners Region and features options that are centered around providing a better patient experience.
The Discovery 3T MRI is a stronger magnet that produces detailed images to provide more information to physicians to provide a diagnosis to best suit the patients care.
The Discovery 750w also delivers better clarity and enhances overall image quality.
The 3T technology allows Three Springs MRI to perform non-invasive prostate imaging.